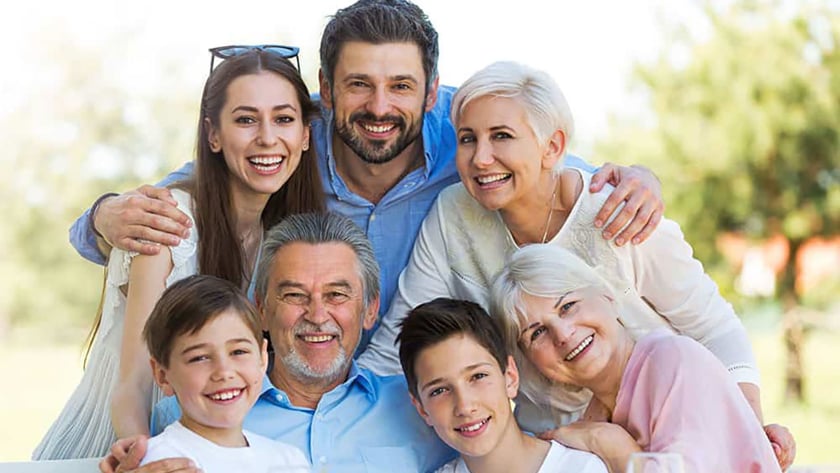 Creating Repeat Patients for Your Orthodontic Practice
You've been using great SEO practices, posting engaging social media posts, and following up with warm leads to get those new patients into your office. But how do you keep them coming back? Obviously, if your new patients have started treatment by getting a set of braces, they will be coming back into your office for check-ups and adjustments, but you also want to create repeat patients so you don't only have to rely on new patients.
Achieving repeat patients as an orthodontic practice isn't as easy as it is for other medical practices. Dentists, for instance, benefit from the fact that their patients will come back routinely for cleanings and other dental work and are likely to stick with their dentist if they do satisfactory work. On the other hand, most people only go through orthodontic treatment once in their lifetime, with the occasional patient who needs two-phase treatment. So how exactly does an orthodontic practice get patients to come back?
Maintain Relationships with Families
As an orthodontic practice, you no doubt get a majority of your business from parents getting braces for their teenagers or preteens, which is the most common age group to receive orthodontic treatment. Your main focus when it comes to creating repeat patients is to maintain a good relationship with parents who have multiple kids. You can implement several strategies to target this group.
One of the best ways to get parents to bring their other kids back to your office is to offer discounts to parents with multiple kids. You should be offering free consultations to make it risk-free for your patients to see if they need braces. Encourage the parents to bring their other kids in to see if they could benefit from braces and offer them discounts for having multiple kids with braces at the same time or for bringing their other kids in to get braces from your practice. Doing this can prevent them from deciding to take their kids to another practice.
Promote Two-Phase Orthodontics
If your orthodontic practice offers two-phase orthodontics, be sure to promote this treatment. Not everyone has heard about two-phase orthodontics, so a lot of people who might benefit from it may not know about its benefits. Use social media, your blog posts, and your Youtube channel to discuss what two-phase orthodontics is and why parents should bring their children in at age seven to see if they could benefit from early orthodontics. You can also put different banners or signs up in your office that prompt people to ask about two-phase orthodontics.
Not only is this type of treatment helpful for your patients, it also leads to repeat patients since the child who has just entered phase one of treatment will most likely need phase two in a few years. Continuing to monitor a child between the two phases tracks their development and keeps you in contact with the parents until the next phase begins.
Stay In Touch
Encourage your patients to follow your office on social media and to subscribe to your emails and monthly newsletters. This will allow your patients to stay in touch in a way that is convenient and unobtrusive. In each of these mediums, be sure to regularly discuss topics that could prompt your patients to return. These can include topics like two-phase orthodontics, what to do if they lose or stop wearing their retainers, why they may need braces a second time, and what to do if their teeth get damaged.
Getting new patients into your orthodontic practice is a great thing to celebrate. Having them become repeat patients is the icing on the cake.
Ortho Sales Engine specializes in marketing solutions for orthodontists, combines more than 20 in-house services to create customized, repeatable marketing systems, and serves as a trusted partner to doctors and their teams. To learn more or schedule a free consultation, visit orthosalesengine.com.