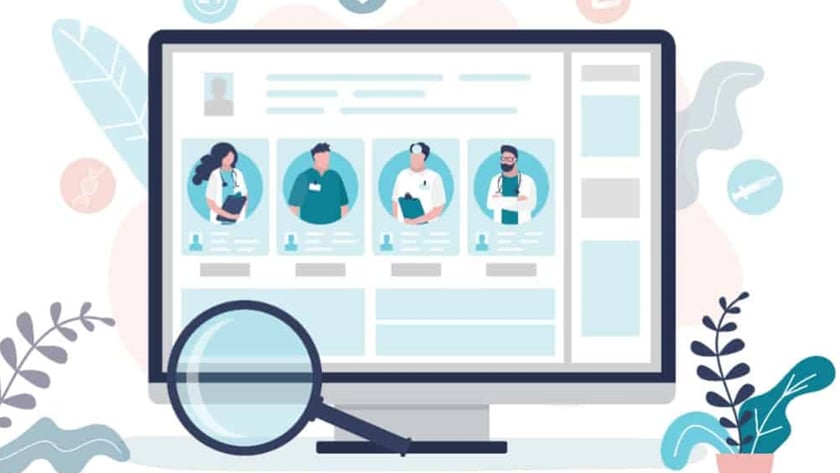 Creating Orthodontist Bios That Attract and Convert Patients
You could put hours and hours of effort into marketing your orthodontic practice by highlighting your state-of-the-art equipment, promoting affordable payment options, and discussing the amazing treatment types offered by your office. But a crucial piece could still be missing from your website: you. Creating an orthodontist bio is a great way to make your practice more attractive to prospective patients and help them choose your practice over the competition.
Highlight Your Orthodontic Qualifications
For a specialized medical field like orthodontics, people want to know about the qualifications of the doctors. Potential patients are most likely looking for licensed orthodontists who have gone through both dental school and an orthodontic residency. Be sure to highlight this fact in your bio to differentiate yourself from dentists.
If you specialize in certain subsets of orthodontics, such as early orthodontics or orthofacial surgery, these should also be included in your bio. This will further instill confidence in your prospective patients that you're qualified to meet their specific treatment needs.
Tell Your Story
While your orthodontist bio isn't the place to tell your whole life story, you should talk a bit about why you chose orthodontics as a career path, your time in school, and what makes you passionate about helping patients. While your qualifications are important for prospective patients to know, it's even more important for them to see your human side to feel comfortable starting orthodontic treatment with you.
It also helps to talk about your family if you have kids. This is especially important for parents who are looking for the right orthodontist for their kids. Talking about your family will show you "get it" and understand the importance of a parent choosing the best medical care for their kids.
Include Images of Yourself
Another important aspect of making people feel comfortable with choosing your orthodontic practice is putting a face to the name. Anything that eliminates some of the unknowns about visiting your office will make people feel less anxious about their first visit, so including your warm, smiling face in your bio is essential.
Include Your Hobbies
Again, this is a great way to break down some walls and increase people's comfort levels about visiting your office. Showing the lighter side of who you are will allow people to relate to you more. Perhaps you share some of the same hobbies, favorite TV shows, or foods as your prospective patients. The more you can show you're not intimidating, the more likely you are to gain new patients with your bio.
Keep Your Orthodontic Bio Short
While you don't want to skip important details, your bio should be concise. Making it too long or hard to read will have the opposite effect you want. Stick to a few short paragraphs and keep it lighthearted and you'll get more people reading through to the end and getting a good idea of who they will be seeing when they visit your office.
Ortho Sales Engine specializes in marketing solutions for orthodontists, combines more than 20 in-house services to create customized, repeatable marketing systems, and serves as a trusted partner to doctors and their teams. To learn more or schedule a free consultation, visit orthosalesengine.com.