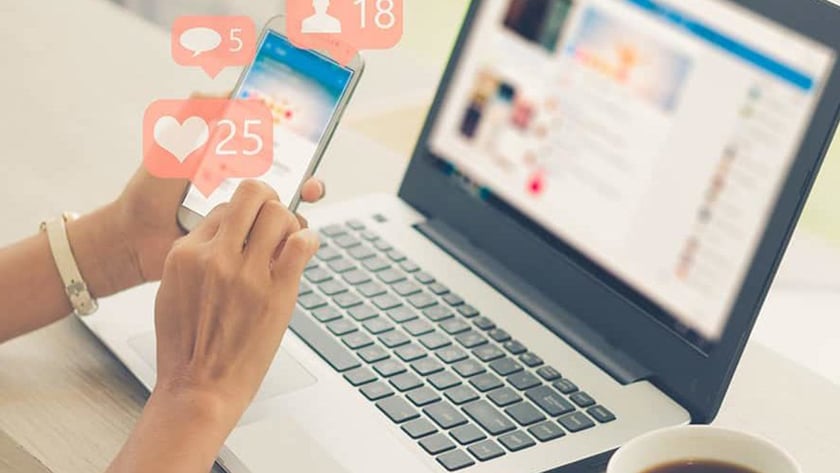 Creating a Reasonable Social Media Policy for Your Practice
As digital marketing strategies continue to grow in importance for small businesses, so does the importance of using social media. Orthodontic practices are no exception to this and have a lot to gain from using social media for marketing. Given the high level of professionalism that goes with orthodontics and the sensitivity that comes with providing medical services for patients, your practice should have a detailed and clear social media policy.
Reasons to Have a Social Media Policy
Creating consistency throughout your social media pages is always helpful, but there are also far more serious reasons to have a clearly laid out policy. Your social media presence is a major part of your reputation as a practice, so you should take great care to maintain that reputation through each social media page. Given how quickly missteps, gaffs, or offensive posts can spread online, having a clear revision and review policy for every post is essential. Also, since orthodontic practices are subject to HIPAA laws, your social media policy can help protect your practice from running into any legal issues.
What to Include in Your Social Media Policy
To start out, know that you will want to create two sections for your social media policy: one for the office account and another for personal employee accounts. This is because your reputation can be affected by your employee's social media profiles and potential legal issues could arise depending on what your staff members post on their personal accounts. There will be some overlap between these two sections, but you'll likely find your office social media policy includes more sections.
Both sections should outline clear expectations when it comes to appropriate content. Right off the bat, it should be made clear that posts containing discriminatory or bigoted language, threats, promotion of illegal activity, harassment, or similar content are unacceptable. It should also be made clear that photos of patients or any information about patients can't be shared without a consent form on the office accounts or personal accounts. In your policy, you also need to address the proper methods for getting permission from and giving credit to other profiles when you share their content on your social media accounts. This goes for both the office accounts and personal social media profiles.
You can also have your staff members include disclaimers on their social media profiles making it clear their posts don't necessarily reflect the views of the office they work for. This will help with reputation management for your practice while providing a legal and public relations safety net.
When it comes to managing your social accounts for your office, you'll want to include clear guidelines for appropriate content beyond barring hate speech and harassment, such as prohibiting profanity or content that is considered off-putting (such as graphic medical images).
Managing Social Media for Your Practice
If you don't have any one person dedicated to managing your social media, which often happens with an orthodontic practice, it's best to give certain roles for social media to different staff members. For instance, one staff member could be in charge of photos and editing, another could be in charge of dealing with legal matters, and another could be tasked with responding to comments and engagement  You'll also want to have someone who reviews and revises each post as well. Creating these roles can help streamline the process of posting to social media and avoid security and legal issues. Another option is to have a third party who is familiar with orthodontic marketing handle your social media.
Once you have a clear social media policy for your orthodontic office, be sure to go over it with each staff member so they fully understand their role and how they can help grow and maintain your office's positive social media presence.
Ortho Sales Engine specializes in marketing solutions for orthodontists, combines more than 20 in-house services to create customized, repeatable marketing systems, and serves as a trusted partner to doctors and their teams. To learn more or schedule a free consultation, visit orthosalesengine.com.