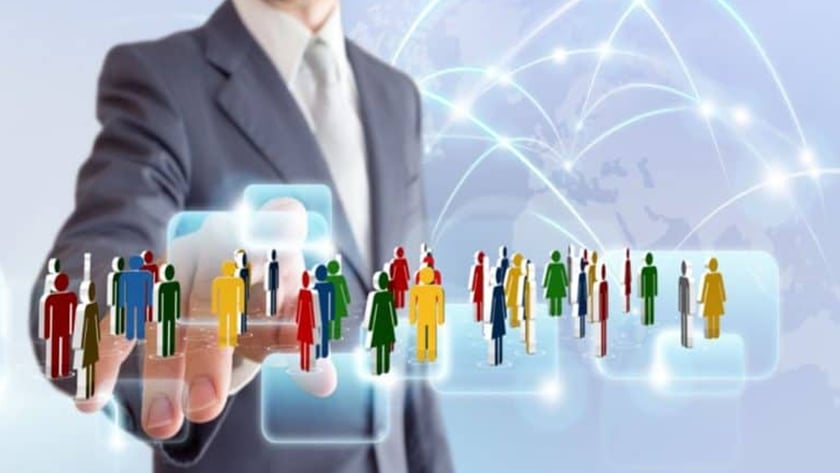 Creating a Conversation With Prospects and Patients on Social Media
When creating a successful business practice, being able to prospect for new sales leads effectively is an invaluable skill set that makes acquiring new business a much easier process. This is especially the case with orthodontic practices, which typically operate in competitive markets and are heavily dependent on referral traffic and repeat business.
Over the years, social media has created many great opportunities for business practices to converse directly with their patients and prospects, helping to develop long-term relationships while further developing brand awareness. Here are some guidelines to help you get started when using social media as an outlet for your client outreach.
Finding Your Prospects
To connect with new business prospects through social media, you first need to know where they're hanging out. There are many social media platforms to choose from, but most businesses practices decide to stick with the top four: Facebook, Twitter, LinkedIn, and more recently, Instagram.
Each social platform serves a different function and typically targets different demographics, age groups, and professional interests. When deciding where your business should begin its social outreach, it may be beneficial to be following your competition. Seeing what social platforms they are most active on and where they are getting the most engagement can give you some insight into where the most relevant connections might be.
Regardless of where you spend most of your time when locating new business prospects, in nearly all cases, it's better to take a "less is more" approach when it comes to social media outreach. It's easy to get lost in the sea of available social platforms, and a more conservative approach to your outreach will help your business stay grounded.
Listening to Your Patients' Needs
Before taking an active approach to your outreach, it's essential to first identify what your patients and prospects care about and are actively discussing on social media platforms. To identify these needs, you should begin by searching keywords relevant to your industry in online chat forums and social media group discussions. Once you identify community resources that speak to your industry, take the time to observe the types of questions, comments, and concerns users have and take note of topics where you can provide valuable feedback.
Establishing a Connection
Once you know what topics your target audience is genuinely interested in, it's time to prove you're an expert in your field by offering helpful advice, answering questions, and providing useful resources. You can do this by responding to blog posts and comments left on industry-related websites and forums or responding directly to clients who leave questions on your practice's social media pages.
However you choose to connect with your audience, it's essential that you show genuine care for the needs of your audience without coming across as being self-centered in your approach. Your current patients and prospects want to know they are valued, and by concentrating your efforts on becoming a helpful resource to them, you'll be able to provide real value that will inevitably pay dividends down the road.
Developing an active presence on social media can be a significant investment in the future success of your business. However, when it comes to any form of social outreach, consistency is critical.
Ortho Sales Engine helps orthodontic practices successfully develop an effective social outreach program while helping to nurture prospects and close new business leads. Through comprehensive social media outreach planning, Ortho Sales Engine can give you the marketing tools you need to significantly increase your patient list and create a sustainable business presence online.
Ortho Sales Engine specializes in marketing solutions for orthodontists, combines more than 20 in-house services to create customized, repeatable marketing systems, and serves as a trusted partner to doctors and their teams. To learn more or schedule a free consultation, visit orthosalesengine.com.