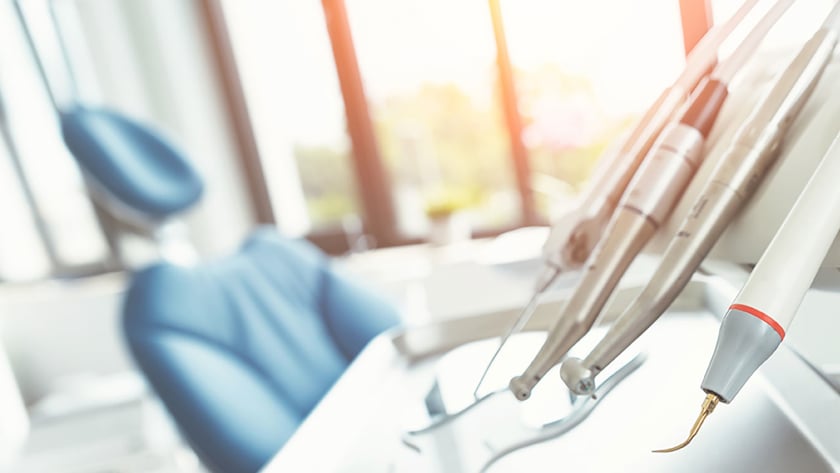 Creating a Brand for Your Orthodontic Practice
As an orthodontist, you're focused on creating a great experience for your patients and delivering excellent results. All of this is fantastic and essential to making your orthodontic practice successful. But what's often easy to overlook in any medical business, including orthodontics, is the importance of branding. By putting ample effort into creating and continually strengthening your brand, you'll be able to bring more new patients into your office.
What Is Branding?
Defining a concept as abstract and experiential as branding can almost seem to defeat the purpose, but what's important to remember is it's far more than simply your logo or name. These are important elements of branding, but at the end of the day, branding will affect every aspect of your practice.
Essentially, branding is a reflection of the values your practice holds, the experiences you create, and the subsequent expectations generated by all of these. All of these elements will be expressed through various forms of marketing collateral, public relations, and internal interactions between your employees.
How to Develop Your Brand
Making your practice distinctive and conveying a unique experience is paramount in branding. And when it comes to medical businesses like orthodontic practices, professionalism is also crucial. Most often, getting the professionalism aspect right isn't what owners of medical businesses struggle with when generating their brand. Since any given market has multiple orthodontic practices that will have lots of overlap in terms of how they operate, you will need to have a clear definition of what makes your orthodontic practice unique.
Promote Unique Treatment Options
While you obviously offer many of the same treatments as other offices, you might offer more flexible financing options compared to competing offices. Or, perhaps your office is equipped with the latest technology, such as an iTero scanner or 3D printer. Whatever makes your office unique should help inform how to brand your office.
Express Your Practice's Unique Personality
Of course, your office isn't different simply because of the products or services you offer. Just as important, if not more so, is conveying the unique personality of your office through your branding. Patients will obviously value what your office offers as far as treatment options go, but they will ultimately pick the office where they feel most comfortable.
Throughout each element of your branding, potential patients should be able to piece together a solid understanding of the experience they should expect when they visit your office.
Making Your Brand Real
Now that you've determined what makes your brand unique, it's time to bring it to life through your various marketing channels.
One way to strengthen your branding is to outline the values and goals of your practice. You can use this information to determine any words or phrases you want to make sure to not include in any social posts, emails, or evergreen copy.
Of course, your logo, name, and color scheme should also reflect your practice's unique personality. Once these have been determined, they should be put into a brand guide to be used by everyone in your practice and by outside vendors. Ensuring people don't manipulate your logo or change your established colors and fonts will help solidify your brand.
As your market changes, whether due to new economic development or advances in technology, you should look for new ways to refine your brand to best convey what makes your practice unique.
Ortho Sales Engine specializes in marketing solutions for orthodontists, combines more than 20 in-house services to create customized, repeatable marketing systems, and serves as a trusted partner to doctors and their teams. To learn more or schedule a free consultation, visit orthosalesengine.com.