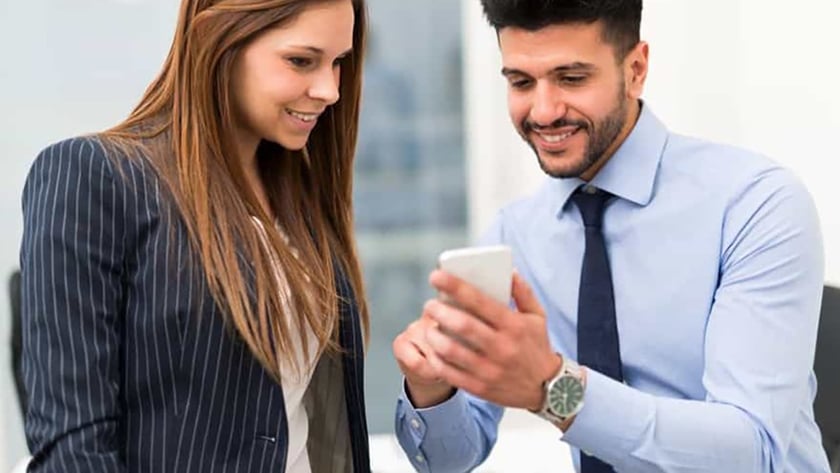 Checklist for Making Your Website Mobile Friendly
Today, the majority of people use their mobile devices more than their laptops or desktop computers. Because of that, mobile users want easy and effortless mobile surfing. Desktop and mobile websites have very different formats and are generally used for different purposes. Most mobile sites should provide fast access to info because users are looking for quick results.
There are many resources available to test your website's performance with these aspects.  Google's Mobile Website Speed Tester and HubSpot's Website Grader are great tools that break down how well your website is optimized for mobile. You should also take a look at your website on a smartphone or tablet and decide how effective it is yourself. Be sure to consider the following aspects of your mobile site to see if you're giving users the kind of mobile-friendly site they want.
Fast Load Time
This is one of the most important factors, as slower sites will leave users frustrated. There are several ways to increase your site speed, including minimizing redirects and cutting out additional characters in your code. This will keep mobile users happier and get them the information they want faster.
Easy Access to Info
Another important aspect is the layout of your mobile site. It won't look exactly like your desktop version but that's okay – it can still have all the same information. It should have a minimalistic look on mobile, with few dropdown features and no heavy content on every page.
Large Tabs and Links
Adding to the ease of access on your site, larger tabs and links provide the best way for people to navigate around with just their fingers. Desktops have mice that can click smaller, specific links, but fat fingers are more likely to press more than one link or the wrong one altogether if they aren't spaced out enough.
Noticeable Calls-to-Action
If the point of mobile is to provide quick access to users, then mobile websites should support easy call-to-action buttons. Whether your site provides a subscribe button, email sign-up request, or log-in box, it should display these prominently and effectively so people don't have to search for them.
No Pop-ups
Full-screen pop-ups can be annoying and actually slow down the site's performance. If you are trying to display an email sign-up form on your website, don't put it in a pop-up that can be hard to close and interfere with the users' experience on your site. Google can also recognize which sites allow this and penalize them for it by listing them lower on their search results.
If you need to make your website mobile friendly, we can help. One of Ortho Sales Engine's specialties is creating a better format for websites on mobile devices so users can get that easy access they need. Contact us today to learn more about what we can do for your site!
Ortho Sales Engine specializes in marketing solutions for orthodontists, combines more than 20 in-house services to create customized, repeatable marketing systems, and serves as a trusted partner to doctors and their teams. To learn more or schedule a free consultation, visit orthosalesengine.com.