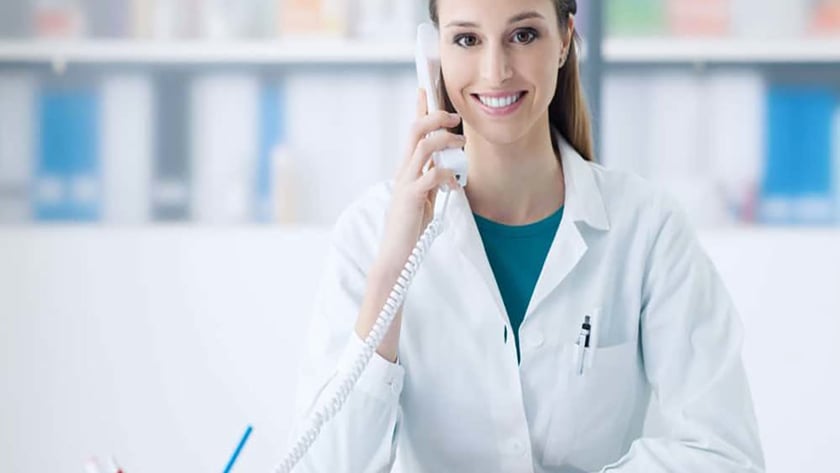 6 Reasons Why Phone Sales Training is Essential for Orthodontic Practices
While marketing brings in leads and potential clients, sales is what usually converts them into actual patients for your orthodontic practice. If you don't have a fully trained and equipped sales team, you might be losing out on potential patients.
Sales training should be a huge part of any business, but especially orthodontics because it's all about making people feel comfortable with the orthodontist and his team. Here are six reasons why you should sign your sales team up for training. 
1. Improve Communication Skills
Sales training is essential to establishing and cultivating your sales team's communication skills. This is arguably one of the most important aspects for salespeople as they must be able to communicate and relate to those they are trying to sell to. Learning how to interact with different personalities is crucial. Even if your sales team is personable and already has good communication skills, it's always good to improve their phone etiquette and help them learn the right questions to ask and responses to give when talking to new prospects.
2. Learn Sales Methods
After learning how to communicate effectively, your sales team should become adept at proven sales techniques. There are different ideas on how to get a patient to schedule an appointment over the phone. These ideas will provide great insight into when a potential client is on the hook and the signals suggesting they are ready to make a commitment. 
3. Overcome Difficult Phone Calls
Phone sales are some of the most difficult calls to make. Not only are people able to get out of the conversation easier than in person (they can just hang up) but they are also usually interrupted by the call. This creates a greater resistance to hearing what you have to say and being receptive.
Communicating over the phone also makes it difficult to fully engage with your prospect. There's no eye contact or body language to connect. Your sales team will only have their words and tone to establish a trustworthy and successful business relationship.
4. Memorize Call Scripts
You want to be as prepared as possible before you start a sales call. One of the best ways to be ready to talk to your leads is a call script. This is a pre-written dialogue that helps your salespeople structure what they're going to say and how they will respond to certain topics. Having detailed call scripts leaves little room for error and makes sure no one is "winging it" on a call with a potential client. These scripts should cover any questions about or protestations to your sales pitch. It will make the conversation run much smoother and make your sales team sound much more confident over the phone.
Using patient personas can help anticipate questions and objections in the call scripts. These would help you know generally what questions certain types of people will ask based on their personal profile.
5. Gain Constructive Criticism
Another good practice to perfect your sales calls is monitored or recorded calling. Recording your sales team's calls and listening to them later allows you to know how well your team is doing and suggest improvements in areas where they need it. Of course, you should tell your salespeople and those they are calling that they may be recorded or monitored. This establishes a trust between you and your team and allows for constructive criticism leading to future success.
6. Develop Better Organizational Skills
Sales training keeps your sales team technologically savvy with administrative tasks and sales software. Salespeople should know how to use a customer relationship management system (CRM) to track their relationship and activity with prospects. A CRM manages a company's interactions with clients and potential clients so you always know what emails, calls, and information they've received.
---
Ortho Sales Engine's marketing solutions includes sales training for you and your sales team. To learn more about what we offer and how it can help your practice, contact us today!
Ortho Sales Engine specializes in marketing solutions for orthodontists, combines more than 20 in-house services to create customized, repeatable marketing systems, and serves as a trusted partner to doctors and their teams. To learn more or schedule a free consultation, visit orthosalesengine.com.