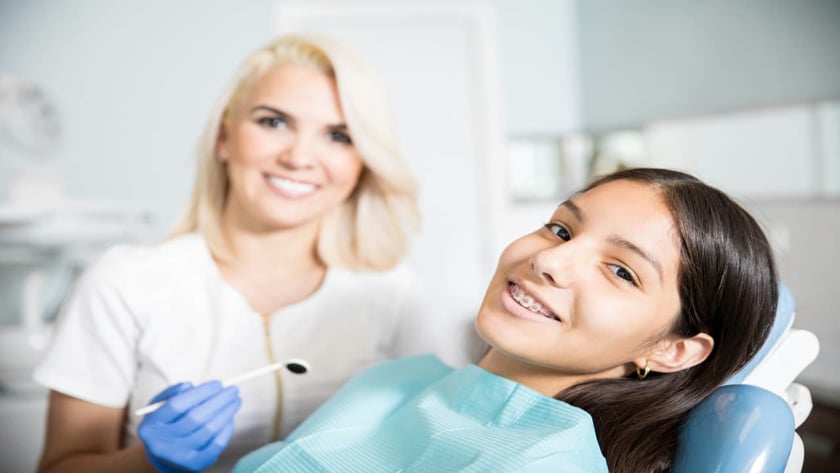 4 Ways to Show Orthodontic Treatment Is Affordable
As a medical practitioner, you're all about making sure your image stays professional while promoting the quality of your orthodontic practice. So when it comes to marketing the affordability of orthodontic treatment, it's understandable that you'd feel a bit apprehensive.
However, the cost of treatment tends to be a significant concern for many patients. And while you certainly don't want to advertise your treatment options as "cheap" or a "good deal," it makes a lot of sense to emphasize the fact that orthodontic treatment is, in fact, affordable. Here's how to market orthodontic treatments as affordable while keeping your language professional and patient-focused.
Discuss What Insurances Your Office Accepts
Discussing the types of insurance your orthodontic practice accepts is a great place to start. Doing this will seem more like you're trying to be transparent than trying to promote your treatment options as affordable, but it will effectively do both. It's also one of the first things potential patients will be wondering, perhaps even before they start browsing your treatment options.
Making it clear in your marketing which insurance policies your office accepts will both save time for people browsing your website and convey the idea that orthodontic treatment is affordable for them. Many people with dental insurance may not even realize it could cover part of their orthodontic treatment, so this information can be educational as well.
Discuss Finance Options
If your orthodontic practice offers financing options, make it clear on your various marketing channels that your orthodontic office offers them. This will also be one of the first things potential patients will be looking for when exploring different orthodontic practices to check out.
Talking about the financing options available to patients is a great way to convey the message that orthodontic treatment is affordable without coming across as too salesy or making it sound like your orthodontic treatments are "cheap." Instead, talking about financing simply puts the focus on options patients will be looking for to make it easier to pay for treatment.
Talk About FSAs and HSAs
People who open up FSAs and HSAs will often find themselves wondering how to put their funds to good use, especially if they have an FSA with funds they need to use at the end of the year. If you're looking for a way to discuss making treatment affordable while maintaining a rock-solid professional image, talking about these payment options will be a great move.
Go Over the Benefits of Orthodontic Treatment
Yes, you should be doing this throughout your various marketing channels as a way to get people interested in starting orthodontic treatment, but it's also just a good way to emphasize why getting braces or Invisalign will be worth it. Create written content that explains how having straight teeth will improve oral health in the long run for patients. Frame it as a good investment, one that will save them from needing costly dental work later on in life.
Not only does this keep your marketing language focused on the well-being of the patient, but it also effectively conveys the idea that getting orthodontic treatment makes sense financially.
Marketing your practice as the place to get inexpensive orthodontic treatment can both lessen your profession and backfire if other orthodontists in your area decide to compete with you on price. Talking about options you offer to reduce a patient's total investment or monthly obligation will put treatment within their reach without cheapening your brand.
Ortho Sales Engine specializes in marketing solutions for orthodontists, combines more than 20 in-house services to create customized, repeatable marketing systems, and serves as a trusted partner to doctors and their teams. To learn more or schedule a free consultation, visit orthosalesengine.com.